Strawberry
Fields
Cannabis
Award-winning recreational & medical marijuana dispensaries in Colorado. Favorite of Coloradans and tourists alike.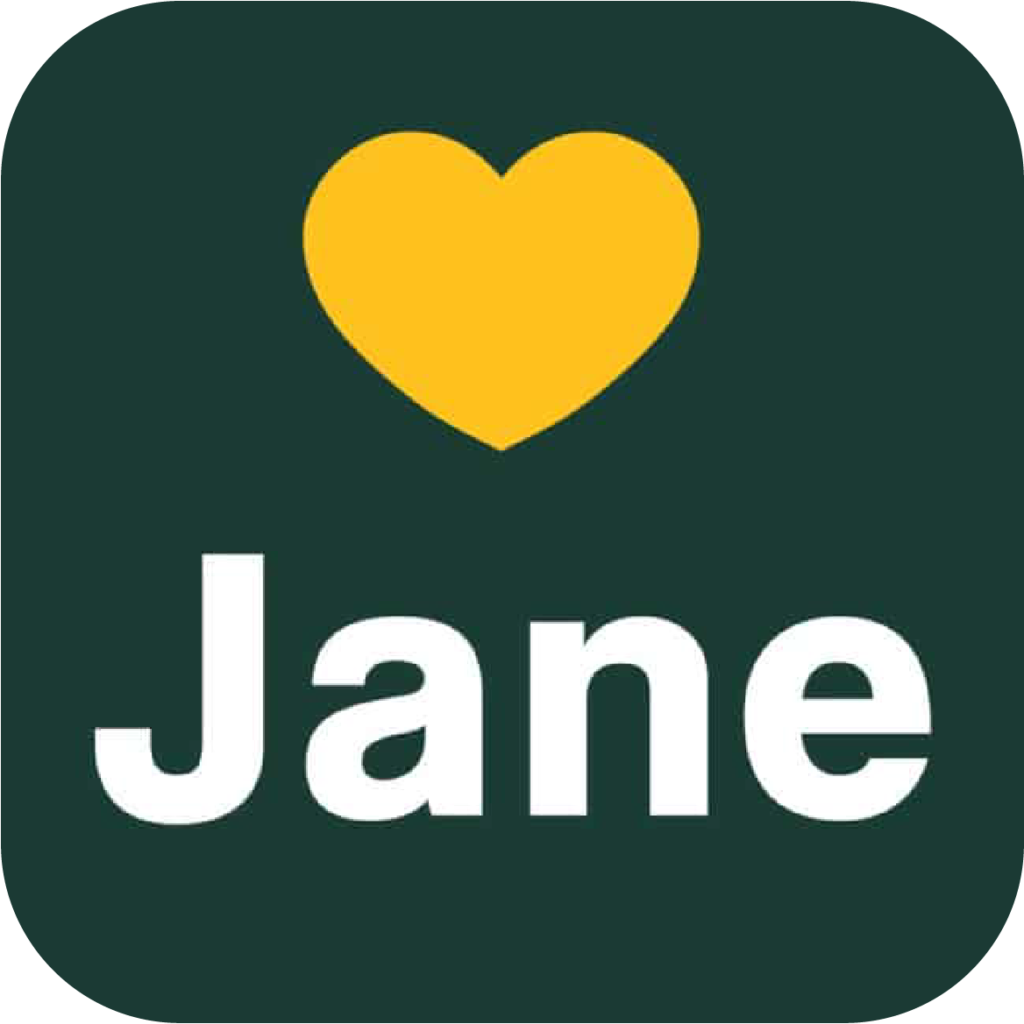 Strawberry
Fields
Cannabis
Award-winning recreational & medical marijuana dispensaries in Colorado. Favorite of Coloradans
and tourists alike.
Save Time With Online Pre-Ordering & Quick Pickup
Denver Delivery is Now Live!
Strawberry Fields now has a Live Delivery Menu servicing the Denver city and Denver county area. We are proud to say that we were the first approved dispensary in Denver to be licensed for delivery! We look forward to continued success and growing this new opportunity with the highest focus on compliance and customer satisfaction. Order today, we are excited to serve you.
Strawberry Fields & COVID-19
Strawberry Fields is committed to taking every possible action to keep our customers and staff safe. We've implemented new guidelines to reduce the risk of spreading COVID and ensure everyone in our dispensaries remain healthy. Click the button for more information.
Who is Strawberry Fields?
Award winning marijuana dispensaries located across Colorado.
Founded in 2009 as a single medical marijuana shop, we've expanded to 4 recreational locations and 1 recreational/medical locations while leading one of the largest cannabis greenhouses in the state of Colorado.
Over the years we have won multiple awards for our Colorado marijuana dispensaries including "Best Marijuana Store in Colorado" as well as "Best of Colorado Springs."
Come visit one of Colorado's best marijuana dispensaries! Loved by locals and tourists across the country. Our award-winning recreational marijuana dispensaries are located in Pueblo, Trinidad, Denver, and Downieville.
Strawberry Fields Reviews
Customer service on point would recommend going.

Braden was a huge help and extremely personable. 🙂 definitely a spot I'll gladly come back to.

Excellent customer service! Came from of town & Braden helped us figure out everything we needed!

Strawberry fields forever. Love the customer service and the customer point system. Budtenders are good there are a couple exceptional ones....shout out to Harmony and Bradin!


Definitely my preferred dispensary over all! Incredibly friendly and knowledgeable staff. (In no particular order) Working with Bradin, Matt and, Joe have been great experiences. Overall highly recommended!

Best medicinal quality flower at best prices and friendliest staff. You can genuinely see it in the staff's interactions the customers, they are there for the patients' well-being. They dive deep into the dimensions of the products being sold. At the same time you as the customer don't feel boxed in as a "suffering patient" which is reassuring and relieving. The loose flower here is truly the best affordability/price ratio in the city, having been to every single store within walking distance of this store. Quality varies day by day but the honesty and transparency surrounding that is beyond acceptable.

We have heard many good reviews on this place and everyone has been absolutely correct! The staff is all flurry friendly and knowledgeable. Some of the best prices and on top of that daily deal.

The staff here is very friendly and willing to answer any questions you have.


This is my GO 2 place!!! Lucas/ Brandon are VERY Helpful & Deliver EVERYTIME!!! They Both LISTEN to customer's preferences & Guide accordingly!!

This is a great location. I've had only pleasant experiences with staff members. Very educated about their products! Highly recommended 😁Harmony is always fun to see and makes my visit awesome every time!

Awesome service with great product. Braden and Larry have both offered great service in the past. This is my go to stop for quality product every time. Thanks team!

Matt is such a great and friendly budtender always taking care of us customers! Hands down my favorite dispo ⭐️⭐️⭐️⭐️⭐️

Always friendly, outgoing, informative, products are awesome and prices are reasonable. The bud tenders are the best!!

Thanks Lucas. You hooked me up real well with a good deal.

Best prices ever! And the flower I got was fire 🔥

Awesome prices and amazing budtenders

Beautiful building with great products and friendly people.

Gave me a better deal then what I was asking for. That's good business.

I brought my friend here who has never shopped at Strawberry Fields and now she sees why I love it! The variety is ridiculous and the budtenders are awesome especially Brendan who really helped us pick new and great strands

Purchased some live resin carts and got plenty of gummies. Great location will return again.

Good people really respectful and know there bud

Super friendly and helpful staff

I love this place. Check out the $100 dollar max out bundle. Best deal around.

Went in for a Birthday special today and Lucas was a great bud tender!!!! Thanks for the help! Stay warm out there!

Best dispensary in pueblo.

Holy frog balls batman! Moved to Colorado Springs in August and luckily found rec in Pueblo at Strawberry Fields THANK JEEBUS! But....let me tell you about MATT....THE MOST AMAZING BUDTENDER THAT EVER TENDERED!!!! My girlfriend and I come usually once a week to stock up and we make sure to time it with Matt's schedule. The energy and aura that surrounds this man is nothing short of absolutely f@cking incredible! If I could take him to Seattle with us when we move I absolutely would! I hope management and district management can see the absolute gold mine they hit with Matt. They would be blind if this man wasn't in management within the next 3 months!!!! Matt we freaking 🖤💜💙💚💛🧡❤🤍 you!!!!!!


My first time being here felt so home they helo me find what I need and I forgot his name but the special you told me about will be my favorite scoop yes sir !!!!!

They are always so nice, I save my points and wanted to try concentrates. I had never try before, Candies was so super sweet, she took her time to help me, and explain everything, and try to give me the best deal, and that left me with not enough to give her a tip. That I wanted to do. But she say she did not need any tip, she was happy I got all I needed. That was so sweet and that why I always come here and I love it here because everyone is always sweet and work with you. The other people that had been super nice with me is Destiny and Sam.Thanks for always been so nice. Is hard to fine good customer service in most places. But you guys are the best.

Awesome staff Great specails

Larry is an amazing bud tender! I truly appreciate how knowledgeable and helpful he is. I will definitely keep coming to this location because of him and the mostly great staff.

5star Brandon was helpful

Lucas is the most helpful person I have ever had the pleasure eof meeting at strawberrygields. Find Lucas he's AWESOME!!!

Great location to pop in and out if and when stuck on i70. Very friendly and helpful staff members. Easy in and out 🙂

Braden is awesome! The whole place is!

I called for what I needed 😊 I was traveling home from Denver 😊 I stopped She was very friendly and I was Happy 😊 Thanks I will stop by when I'm in Town

NIce place and great customer service. Lucas was chill, friendly and helped me find what I was looking for.

Lucas was awesome. Showed us some amazing buds && was the nicest human ever

Mo is the vest she served my bday joint and was on it

Great service from Lucas and a wide selection of Bud. Also found on of the best stavias!

Great experience Braden was very knowledgeable!

Recommended stop ship deals plus good helpful staff

Good people. Good flower. Nice Buzz

Super helpful and very nice

Love the local discount and Brandon is always super helpful and kind. I will keep coming back.

Absolutely lovely staff!!! Bradin was awesome! Answered all my questions and was super personable!! The security guard at the time was also super nice!! This place is the best!!!

Nice place! nice vibes! Great staff!!!!!!

Honestly best place in colorado. If Justin the bud tender is in ask for him he is supper knowledgeable and overall a great person thanks for all yall do

Loved it and they are not expensive. They got good stuff. They definitely will keep my business

Great place! Brandon, Lucas, and Jessica were all super informative and help us buy the right products. Will definitely be coming back

Seriously, the BEST first stop at a Rec Dispensary choice. They had the widest variety of choices as well as kind and impeccable service. Bought a super cute shirt, and Ron, even gave me a Store Pin for a collection. This place is 10000/10.

I love my experience every time! Brandon was amazing and very knowledgeable. There's never a wait and the security at the front is always nice and will crack a joke or two! I also love they have daily deals and a point system!

Very knowledgeable and friendly staff!

I wish I could remember my budtender's name, but I can't right now. Obviously, he does his job well enough that I can't remember much other than his amazing ability to do his job. He has dark hair and is very knowledgeable about all of the store products, history and medicinally, as well as cultivation. I hope his boss can pick him out from this description. Great job dude.

Amazing customer service! Clean and afforadable!


Great staff. I will return!

Grest customer service!! I will return here!

My favorite spot! Awesome location and prices, staff is absolutely awesome and the daily deals are to die for! Not to mention the wait time is short and they have a loyalty program and a monthly drawing for non-infused (no THC) items! Check them out!

Our budtender, Braden (sp?), was super knowledgeable about all products and extremely nice. Best experience because of great customer service.

Loved the shirt girl whi was working here cute and sweet and very very helpful 😊

Brandon was very helpful and this is the best shop in town!

Exterior is that of a strawberry colored building. Super friendly staff, great pricing, fair variety of products. We really enjoyed the chaos rice crispy treats.

Great store great prices the service is absolutely perfect thank you Strawberry Fields for always having what I need.

Smaller store than the one further north, but the same good products. Not as wide a selection as the store is smaller. Very nice staff.

Braden was so helpful and nice. I really enjoyed the experience here and I will definitely be back again☺️

Melissa was super helpful patient I came in late and she has recommended some of the best strands I've had in Colorado

Got some great product for a great price. Friendly staff and good variety.

Best stanky. Always stop in when you're in the area!

This is my most favorite dispensary in the United States! For real! This was the actual first dispensary I went to when it was my first time, (5 or 6 years ago?) I've been to almost every legal state & got cannabis and Strawberry Fields will always be my favorite and always live rent free in my mind. Always a deal, and I'm building my points up, so I hope to get something good. Their prices are amazing & they have everything you need and I always feel super safe in the store b/c of security. Best dispensary ever!

1st time in dispensary and staff had me right at ease. Told him what alignments I had and he recommended a few strains. Wonderful customer service and so friendly!

Good prices and helpful budtenders. Staff I'd always nice and a joy to do business with.

Brayden was a very helpful budtender. As well as all the staff at this location. Good prices and specials

Matt and Larry are outstanding budtenders! They made us feel welcomed and were incredibly helpful and informative these two have our business for the long term!

My Budtender Matt has given me and my homie the best service in I've had in CO. He breaks down the knowledge of bud likes it's kindergarten. Highly recommend seeing him or Larry legend!

Great staff! Always a great experience!

Best prices best crew ever!

Great service every time. Staff is always friendly and helpful.

How lucky where we to see such a cool looking little red building in the middle of so much beauty. At first I thought it was a strip club, but I am also an idiot. Turns out it was a class act of a place with Beatles quotes all over the walls. Very cool logos as well. The only thing cooler than the place itself, was the people inside it. Tonya and Don got it going on. Such nice people, class acts. If you are in the area I highly suggest you check this place out. Wonderful people reside here. Thank you both for helping make our trip special.


Friendly and professional staff

Love this place! The staff are so knowledgeable. Great hours, too.

Friendly and helpful budtender helped me out, guided me through the specials and made it a more then pleasant first time in-store experience. Flower was exceptional, Great prices, Highly recommend if one is cruising through. Or canna-touring👌🌲💨😎

Fast,friendly, and informative

Very 1st marijuana store that I went 2 when I 1st got 2 Colorado . . . been in love ever since . . .

Great deals for all of your needs. I got the 100$ OTD deal and got 1/2 oz, 2 edibles, 2 carts and a g of wax. Great budtenders with a big selection!

The guys at this location are always awesome. I always get what I want and they always find a way to discount your purchase. Love the hospitality here. Good job guys

Love this place..gotta catch the deals here..they come & go..always worth stopping by

Fast service usually no lines. Ounces for $61 and have turps.

Budtenders are awesome but management has issues they are almost always understaffed

My favorite store,awesome quality, reasonable prices . . . I come 914 miles every summer to escape da high heat of Deathvalley California , because of this store . . . Awesome roadtrip !

Golden Goat ...YUM!My Budtender was amazing! We found the best strain for my needs, and I got to redeem some of my rewards, making it a GREAT day!!! Thanks for all the love ❤️

Freaking LOVE this place! Great security, awesome deals and super helpful staff 🙂 Stawberry Fields forever!!

The clerk was friendly and helpful

Great budz fast service good pricez

For some reason I had always just drove past this place and ignored their coupons in cannapages. Glad I decided to go in! They have great products and the interior is pretty cool. Will be back for sure.


Great place friendly staff

Very cute little dispo. Worth a quick stop in. Found some wax there made in house picked it up for 12 otd. Very tasty, very happy with the product.

Super helpful and super friendly.. great product and cannot wait till I make another trip up here

Excellent thanksgood buys

Employees here are kind and knowledgeable. After your ID is checked twice, they will let you know the download of information. Some places are full of it, but here that is not the case. I love all the strawberry merchandise shirts, hats, and more. Make sure to sign up for your Strawberry points. Then, make sure they add them to your number. The point system here is great! The parking lot is very small.

Didn't have the salve l wanted

Had a very knowledgeable bud tender. Answered all our questions and gave helpful suggestions. Relaxed vibe. Nice looking store. We really enjoyed our first shopping trip here. It won't be our last!

Don and Cole were very friendly and helpful. I never felt rushed and they were patient with me as I searched for something to help chronic pain. No strong skunk odors inside, which I thought was nice. Highly recommended.

This is the only place where you can get so much as a gram for a dollar you will not be disappointed with this stores current location on the south sides' quality. You can also end up getting a $4 eighth or maybe a $6 1/8 and it goes up from there but extremely reasonable prices and very very good bud for those prices. Not outdoor not filled with seeds and often not even popcorn.

Great place with great deals. I left a bad review for them in the past (which I regret) and that was because of a personal issue. There stores and flower are the best around.

I LOVE goin 2 Strawberry fields 😍 always good deals n good greenz. Also Bradin was very nice and attentive. He made my experience fast n easy. Was very easy 2 talk too n we got a few laughs in. 😃 THX Bradin 👍 keep up the good customer service and good attitude. U ROCK ✌️😎

LOVE THIS PLACE!!! BEST STUFF EVER

There are many choices throughout Colorado as to where you should go in the search for better greenery...this is a must-stop.Unique, vibrant, red and classy as well as noticeably clean - Strawberry Fields stands out not only for its appearance, selection, and convenience, but the experience itself.Harmony has been my 420 Specialist more than once and I can assure you, you are in the hands of a legitimate Budtender. Knowledgeable, professional, fun, and above all, honest - I never leave disappointed in my purchases. She is a soul genuinely doing what she enjoys, so you'll be well taken care of.I look forward to returning!

Staff is friendly and very helpful.

Good service and excellent deals. Best place for your organic herb! Awesome people!

I've been to Colorado numerous times and this place has by far the best prices and specials I've ever seen! Harmony was an amazing budtender! She knew a lot about their products, answered all our questions, and helped us find exactly what we were looking for. I wish more places where like this place, next time I'm in the area I'll definitely be back!!

Since I've been coming to Colorado, this was the very first dispensary that I came too. And each time I come it is the only. Whether in North Pueblo, Trinidad, or Denver, the strawberry fields got it right. The best prices, the best flower.

One of the only places you can get Wana thcv. Ron knows his stuff when it comes to cannabis his recommendations have always been spot on!

This place is like no other make this your first stop in Trinidad there's no need to look any further. Always have great cannabis and awesome deals

it was my first time to visit this store & Braden was absolutely amazing. so nice & patient with me. I will definitely recommend this place 🙂

Kristin was amazing. Definitely will stop here again. 🙂

Pineapple train wreck, just went out the blue, will be back by!!

100% worth the longer drive - quality flower, that isnt dried out, and amazing deals. Thought it was too good to be true, but Strawberry Fields will definitely be my new go-to dispensary. Wish I had made the trip sooner!

Great prices!! I just picked up a 50$ Oz of decent weed. Plus you get points for everything you buy. It adds up pretty quick. There's always a good sell here. Totally worth the trip!

Love this place and Cheryl T just made it even better, with her help. Very nice to have a sales person to be so helpful and knowledgeable.Thank you very much CHERYL T.

Great deals and great costumer service

Best place for the best deal no need to look any further 💚💨

My budtender Braden went above and beyond with answering my multitude of questions! I was also given suggestions as to what would be the best, as far as relief, for my conditions. Braden was spot on!The prices are very reasonable and various deals are always available. Strawberry Fields is getting all of my business and I'm reccomending them to all of my friends!

Always welcome there Great Bud Tenders Great Bud and Deal's all the time.

The service was amazing. Got everything we needed at a great price. Would definitely recommend getting 🔥 from here.

First time visit. Bud tender was very informative about each item I was interested in, and helped me make a choice on witch one would benefit my issue. Awesome first time visit.

Brandon has helped us twice now and he has made me and my wife love going here! He has such a nice attitude, it made the whole store vibe extremely nice we would highly recommend coming here rather than other places it's very welcoming and the prices are amazing as well as their selection of products!

My favorite dispensary in Trinidad! The two women that were there when I went,Cheryl and Jessica, were so very helpful and kind. Cheryl had rung me out and has some of the best customer service skills I have seen in a long time. I recomend going there, I know I always will, and ask for the girls!

Excellent customer service. Great selection and awesome deals.

Always so friendly upon arrival and they take their time helping you find what you are after. They are all very sweet and will talk and laugh with you while you are there. I go in so much they know me by name and always make sure to go above and beyond with their service. Thanks for keeping me lifted guys. Much love!

Great prices on ounces. wanted to try out my new dab press so I got some bud from SF dank @$$ bud, got a half zip for like 30 bucks.

Absolutely love to hear good customer service

Stop in at Strawberry Fields in Trinidad,CO. while traveling, very nice place, the 2 girls (staff) working there were real friendly, picked up some CBD cream, thank you for the great service and feedback on product.Will be stopping by again thank you for the great experience.Anthony Chavez. 5/2/22

Great customer service and awesome deals! Highly recommend checking them out!

When you go in, be sure to ask for Jessica or Cheryl to help you! They're both very knowledgeable and polite!10/10 definitely going again!

My budtender was Jess and she was wonderful and absolutely helpful also very knowledgeable. Even though I didn't make a purchase she had all the information that I needed and seem to be in very high spirits, despite the energy that I was getting from the other but tenders and the way that I heard one of the managers talking to a customer,. she made my experience there very good

Strawberry Fields is my new favorite place to shop! Jessica and Cheryl were very polite and helpful! I recommend checking out Strawberry Fields! Great prices and friendly staff!

Great place, been going here for years and the prices are always competitive. The staff is friendly and there is usually not much for a wait. I can get in and out in about 15-20 minutes most days. Great selection most days as well.

I loved my experience here! Harmony was my amazing Budtender and she was kind and informative of all products. She also told us about all of the specials, and did everything possible to make our experience enjoyable and memorable 💖If you're looking for recreational fun stop by and ask for Harmony, she'll take care of you. Six 🌟 and an excellent place for someone with Anxieties to shop!The atmosphere is happy and fun! Great music, a great experience

Friendly staff, good flower and groovy prices!✌️😎

Great deals! Budtenders always helpful and looking out for you. Excellent experience all around. We've been going for almost 3 years and the quality and pricing have never ceased to be superior.

Just moved to this side of town have never used strawberry Fields but got to admit the last three times I've been as they have treated me wonderfully their rewards program is better than any I have seen anywhere in this town I will probably never go anywhere else

Best place to buy pot in town

Great customer service! Will be a new stop on my route!

Love strawberry fields. Great quality of products, knowledgeable sales staff and awesome sales. They have a points system and you can get special deals. Love it Love it!!!!

A great place with even greater deals and amazing employees. Building looks like the owner tried to fumigate it but gave up half way through the project. Quite the eyesore from the road and you can't miss it which I guess was their goal.

The staff makes it 5 star...helpful tip for your IT person, when you get directions from WM to Google maps it leaves you out on the Highway. Should be simple fix.Humbly,Karl D

Favorite dispensary with my favorite staff


I tried many n called most Rec.Dispenseries..A good shopper gets the best Deal at Strawberry Fields Central.

Love this place, perfect to stop by on your way to the mountain and pick up some fire weed for ridiculously low price. Staff is super knowledgeable too.

Bud tenders were great. Decent prices on flower. They do have good deals on certain days. Also love their shirts for sale. Cash only. ATMs inside to get cash out though.

Good price on ounce deals!! Will return again!!

This place is legit! Love the flower here and great service !

Love this dispensary alot!another!Felicia Apodaca

Felicia Marie Jewel Apodaca
Visiting from Kansas March 11th, on a small vaca. Deciding I would check some of the dispensaries around area. **Read AWESOME reviews online about this place!** I am not usually good with a lot of people, panicked 🤯 first, in the parking lot before going in. I was parked for a bit, & the security guard came out to & see if everything was OK. Just explained was just happened. Finally went in picked up online order, from Harmony she definitely made me feel so welcomed! She definitely was the best!!!❤ She helped me calmed, just talked to me first a few. That definitely help a lot! NEED A LOT MORE KIND & UNDERSTANDING PEOPLE IN THIS LIFE! If you are one that has high anxiety, this is the place to go. The staff is AWESOME! Thank you so much, for awesome an experience.

Strawberry Fields has the best selection and pricing I've been able to find anywhere. Shout out to Matt w/a Hat for always helping us and answering any questions we may have. He always takes time to explain things to us and ensures we have the best experience always. Thanks Matt!

I love the deals there so nice rocking music I always come here

Absolutely one of my favorite places, they always have my favorites and are so friendly

Love this dispo. The people are cool, not pushy, and here for the customer.Also, they have the coolest sticker of all dispo stickers I've gotten!

Had a great special on cbd products

Okay kind of don't have all the weed that I want all the time and sometimes they trying to run out of stuff and not great deals

Friendly staff, great selection and clean store

Me and my brother Richard urioste was helped by Pete great advice quick service 👍 thank you

Great dispensary, I think for a weed shop though some of the people could come with better attitudes.You should be happy your making money to sell legal drugs.

Friendly staff. From the guard to the tenders everyone is always super nice. Great deals on flower. Never sorry I go in. Worth stopping in.

Always a pleasant experience ✨️ ✨️ and there flower products and prices you can't beat.

All employees very hospitable. Love the comic book strip wall.

One of my favorite places to come for my cannabis products. Always fresh products and great friendly customer service

Matt w/a hat, thank you !! Very helpful , great customer service, amazing experience ❕❕

Matt with the hat was super helpful and made the experience awesome!

Great customer service skills

Dude great prices awesome bulk deals hell I drive up from Lakewood to get bud here only 25 minute drive ☺


good service and friendly staff

Great store. Great selection. Great service. Excellent product 💚 There are a lot of stores in Trinidad but I this is the best!

Love this place can't wait to go back to Colorado to go again great service friendly. All around awesome

My favorite dispensary. Always freindly and fast. Extremely knowledgeable and always clean. Their prices and daily discount and sales can't be beat.

They are wonderful as well las smart and have always gotten great recommendations.

How has this gem slipped under my radar!?This has got to be the best dispensary in the area I've found so far. It's not even a competition sadly.Best flower by a staggering amount;well cured, good moisture content, great aromatics.I only bought gold and platinum level, which actually surprised me how cheap it was, but also keep that in mind if you're expecting a similar experience.

Ask for 10% discount for your $6 ⁸th. Good till 2022

incredible customer service and somehow even better green.

Great service great Buds great prices .... 👍

Richard "Cricketman" Sinclair
Amazing place. Great group of girls that are very knowledgeable and kind

Superb prices and the top-of-the-line product!!

Good prices and friendly staff

Vince perales off grid tenting
Field of stoners dreams is what this place should be called. They have such great prices for flower. You cab for real get onces for $25 now I won't say that's the highest grade of flower but it's good. They have all sorts of levels of flower depending on your budget. The staff was very nice from the Security to the Sales. Just have your ID, mask and money and you're good to go. Easy process. No touching or handa on smelling but looks and they will wave the scent your way. So make this your first stop in Trinidad you won't be disappointed.

I have to give 5 stars. I think its a great dispensery with super good prices and products.

Really neat building with good smoke.l and great budtenders

Quick friendly and great value!

WOW! Amazing selection and incredible staff. The prices were great, and the store was immaculate. Every dispensary should try to provide the experience we had here. Y'all rock.

What an awesome experience!!!! Thank you for the service and the great bud!! I won't be going anywhere else.

I had a problem with the on a previous visit, upon my return, everything was explained to me, all was made right. I appreciate their efforts to make the rules clear and treat everyone fairly. Thank you

Amazing customer service in person & over chat! Great prices & lowest tax rates in the state. My go to place when heading to or from the Denver area!

Good buds for 25 bucks an oz. Friendly staff.

Love this place! Great prices and great employees!

Great store friendly staff along with the best prices anywhere !

Great service and prices!

Super friendly, knowledgeable and happy to help customers, will be visiting every time I decide to spend the month out of illinois!

Friendly and good pricing

I love this place! The products are high quality. Everyone is super friendly and helpful.

we stopped into see what this place has, turns out, they had just what we wanted.. But I would like to go back to see what colorado has..It sure is nice there.

Amazing customer service and product

Love this place! Jessica was very awesome and we got exactly what we needed. See you soon!

Best prices in the state.

Beautiful building. Amazing prices and quality.

Alanya was amazing and good vibes. Matthew finished the transaction and was pleasant

I LOVE this place. Everyone was so friendly and knowledgeable, especially Braden! He had a smile on his face the entire time we spoke and had me laughing the whole time I was there. He made my whole day and I cannot wait to go back and hopefully see him again!

We had an amazing experience with Braden as out budtender! He was extremely knowledgeable of the products and gave great advice on usage, and didn't mind spending time with us to make sure we got what we needed.

Good deal on flower and carts. I love the chaos brand for edibles and they are always running deals. My boyfriend bought a cart that was faulty and they replaced it no problem! Then discounted my bud as a little gesture. Will definitely be returning!

Matt gave GREAT customer service. He was very knowledgeable about the products. I'm from out of town and I came specifically looking for something to alleviate the pain in my hips. The products are reasonably priced and good quality. I highly recommend Strawberry Fields

Literally my favorite dispensary out of the entire midwest!!!!!

S/O to Ron, for a perfect customer service experiences.

Phenomenal customer service and very knowledgeable on their menu. I was so happy with the prices and the all the selections. It is very impressive there variety of things and prices. You'll be very happy if you go here. I highly recommend it.

Good weed good prices good staff

Talk about awesome product and great staff! Thanks guys

Matt D is amazing. One of the best budtenders we've had at any dispensery. He was knowledgeable, kind, and has a great personality. It definitely added to the experience. We'll be back for sure.

Ashley 'Kitten Moonshadow' Brunette
Very long wait time for verifying and preparing online orders (~2 hours). Product was good and staff was polite and helpful.

Great selection and the building just looks cool AF.

I've been to over twenty dispensaries in Colorado and this was one of the best experiences. The staff were patient, knowledgeable and friendly. Fair prices for good stuff!

Best Dispensary in the County! Staff is friendly patient and educated in what they do!

The best dispensary we've been to. Great selection and atmosphere. The staff is very friendly. Brenden really knows his stuff. He took the time to answer all of our questions and made it a great experience! We'll be back!

Awesome people and prices!

Great experience, friendly and knowledgeable staff can't explain how great this place is!

Great people. Great smoke.Always on it. Thanks guys!

I am a retired Military Usmc Vet. I spent 5000 dollars buying meds in Cali!!! Still had pain and suffered from pstd. A few days later I found this place and it saved my life. The industry is not serving real meds rite now! However, After visiting Strawberry fields, My constant migraine went away and I felt real meds!!!! Quality product and reduced rates without the Bs you run into in Denver! I Highly recommend this place if you seek peace...

Brandon was awesome! Great deals, excellent in house products, and great selections!

Best service and selection of all dispensaries in Denver. Brendon was especially helpful in getting the customer more than expected. Highly recommended!

We keep coming back. Cannot express how friendly and knowledgeable the staff is ! Great quality product and lots of choices. Great pricing. Awesome staff.

I stay in Denver often. After our day on the slopes we decided to stop at a dispensary on the way back to Denver. Brendan was our budtender. He knew his stuff. I asked a ton of questions. He recommended the Purple Sherbert. The bud was some fire! It was super reasonably priced. I'm now going to visit strawberry fields every time I'm coming back from the mountains now! Thanks Brendan! You were awesome!

Brendan is amazing deserves way more stars!! Very patient nice and helpful!! Highly recommended

Very helpful Brendan didn't mind showing multiple buds until I found one w a fire nose. Lemon pound cake smells so good.

Convenient location off I-70 and decent selection

Great staff and excellent prices and selection!

Nice staff that actually knows there stuff

Average was upset with my 1/8 it was old as old should been thrown out or made edibles out of it disappointing

Great people. Great product. Great prices. Highly recommend you check em out

I wanted to make this my first stop getting here, on my extended vacation. I've been to this location before. I got a few awesome purchases and there was a guy and a girl working both very kind and make my visit a pleasure. Thank You.*StrawberryFieldsForever* ❤

Absolutely the best service, quality, and prices! Brandon was awsome and knew exactly what i liked he really took his time tk help us out! Worth the drive next time im not going anywhere else. Real quality here.

They are so awesome will help u out always with great expertise and great product

Save Big by Signing Up!
Looking for ways to save at Strawberry Fields on cannabis in Colorado? Sign up for our newsletter and text program to receive weekly discounts, updates about new products and brands, as well as what's new with Strawberry Fields. Coupons valid at all of our Colorado stores.
Strawberry Fields Shirts, Sweaters, Hats, Beanies, and Accesories
Check out custom shirt, hoodies, hat, and other gear from the best cannabis dispensary in Colorado – Strawberry Fields
Our awards speak for themselves.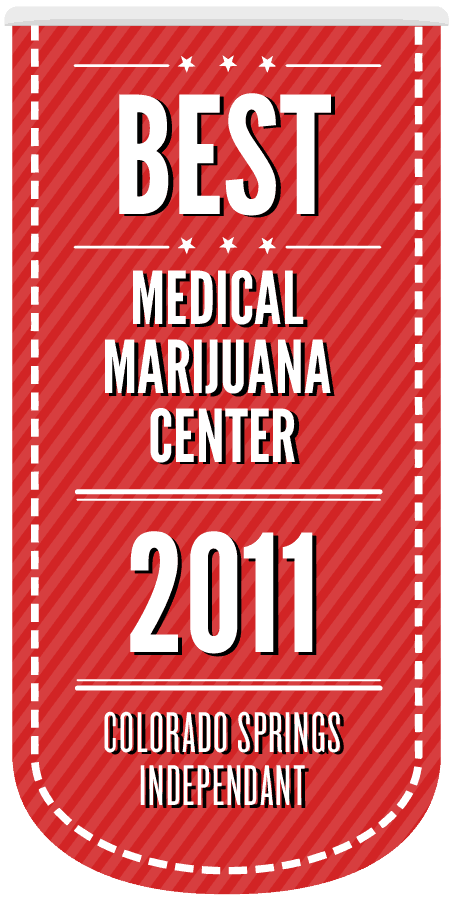 Best Dispensary Serving Downieville, CO, Trinidad, CO, Pueblo, CO, and Denver CO
As a cannabis user for recreational or medical purposes, finding the right product to cater to your lifestyle can be challenging. If you are looking for a convenient pot shop offering a wider range of products, you can turn to Strawberry Fields Cannabis. As your trusted provider of recreational cannabis serving Trinidad, Pueblo, Denver, and Downieville, CO, we offer great deals on all of your favorite products. Find marijuana medicine that boasts powerful results and experience a new era in cannabis at your fingertips.
What You Can Find at Your Recreational Marijuana Dispensary
Since 2009, the team at Strawberry Fields Cannabis has been providing customers with an outstanding selection of products at our pot shop. We are located in Pueblo, Trinidad, Denver, and Downieville, and each location provides an outstanding array of flower, topicals, edibles, tinctures, oils, and more designed to enhance your experience. As your trusted marijuana dispensary, we offer boutique products and provide exceptional customer service from start to finish. Unsure what product would cater to your needs? Our experienced team can help.
Find Out More from Your Pot Shop Serving Denver, CO Today
If you are looking for cannabis dispensaries serving Downieville, Trinidad, Denver, and Pueblo, CO, look no further than the team at Strawberry Fields Cannabis. Let us help you find the perfect product that suits your needs. For more information on our range reach out to our team today by calling us at (303) 751-7888.