Strawberry
Fields
Cannabis
Award-winning recreational & medical marijuana dispensaries in Colorado. Favorite of Coloradans
and tourists alike.
Denver Delivery is Now Live!
Strawberry Fields now has a Live Delivery Menu servicing the Denver city and Denver county area. We are proud to say that we were the first approved dispensary in Denver to be licensed for delivery! We look forward to continued success and growing this new opportunity with the highest focus on compliance and customer satisfaction. Order today, we are excited to serve you.
Strawberry Fields Locations
Who is Strawberry Fields?
Award winning marijuana dispensaries located across Colorado.
Founded in 2009 as a single medical marijuana shop, we've expanded to 4 recreational locations and 1 recreational/medical locations while leading one of the largest cannabis greenhouses in the state of Colorado.
Over the years we have won multiple awards for our Colorado marijuana dispensaries including "Best Marijuana Store in Colorado" as well as "Best of Colorado Springs."
Come visit one of Colorado's best marijuana dispensaries! Loved by locals and tourists across the country. Our award-winning recreational marijuana dispensaries are located in Pueblo, Trinidad, Denver, and Downieville.
Strawberry Fields Reviews

Super friendly, helpful employees, lots to choose from.

Best Dispensary in Colorado, Best Theme, Best Products, and best customer service. When you walk in you feel like you've been homies for years! Kody and the crew are amazing!

Kody is very professional future C.E.O. Strawberries fields in Trinidad has the best customer service/products.

It is a great place to get cannabis items , they have a wide variety of products. They have Wyld which is my favorite. The bud tenders are very friendly and helpful . The prices are reasonable also. Just make sure your have your i.d and are over 21+ .They have an atm because you will need to pay cash . Overall I highly recommend this shop .

Absolutely loved the whole experience ❤️

They have prices for every level, ranging from $30 shake to $200+ ounces. Also carry edibles, concentrates, and my favorite RSO oil.

Favoritest in Trinidad. $2 grams, 😆😆

📺 Couch Lock Chronicles: You know you're in the "weed zone" when the couch becomes your new best friend. The idea of leaving its warm embrace to fetch the remote is a heroic quest worthy of a trilogy. And that rerun of your favorite show suddenly feels like a brand-new masterpiece.

Best customer service from everyone except one older lady who was completely rude. When I go there I'll pass and go to someone else but other than that great prices, good stuff.Brayden or Brandon not sure is an absolute gem.

Salesperson knew his business. Hooked me up

Great store and even better prices. Friendly and helpful staff and a nice selection of products. Very glad we found them!

Dan helped us tonight and oh my gosh!!!! You CANNOT find a better place for your green needs, nor friendlier folks that are clearly happy and genuinely glad to be there helping their people. The patience Dan gave us was phenomenal when our original idea fell through. He went through and searched and found me the concentrate I need, didn't mind at all that he had to look through many of them, and was just so friendly and personable. There is a solid reason that this is my go to, even am hour away from where I live, there's no other place for me!!! (Or you!! Give them a try!)

Brandon is an amazing worker very Informational

TYLER AND JASMINE my two favorite folks there. Not only are these two very knowledgeable in saving you money.. But making sure that you are satisfied with your purchase. If you're novice like me, and my husband is terminal with cancer. Strawberry Fields has some of the best prices completed to Maggie's's Farm or StarBud's and a few others.. We have found great value at SF as well as knowledge budtenders that explains how to use your product, they can recommend other items and they are discreet. Thank you for helping improve my husbands quality of life better.

Great place awesome flowers and fabulous workers

Great selection and service. Bud tenders are very knowledgeable. Couldn't recommend more./edit Braden V was very helpful in making our selections to maximize our purchase.

Friendly, knowledge staff. Every time I go everyone is extremely nice and I always leave impressed. Last time I had Brayden as a budtender and he was just a joy and really helped me on a rough birthday for me. Their reward program is awesome and I back them 100%. ❤️

Best Strawberry Fields location!

Jazmine put me back onto Strawberry Fields!For context, I stopped going to them for awhile because some of the male associates basically stopped caring. I ask for terpene profile and breed history because, as med users know, it matters. I guess they didn't care to put in the extra work to look it up on the computer in front of them. I understand that if you don't know, you don't know. But there was no hesitation in them telling me they won't bother. The last strain they sold me triggered my migraines and gave me a trip to the hospital.I really like strawberry fields though, so I gave them one more go. I went a week ago from this review date and ended up being helped by Jazmine. When I explained my situation and the reason behind my peculiarity, she went above and beyond. She was helpful, super kind, very terpene conscious, and even pulled jars off the shelves I didn't ask for to look them up and make sure what I was trying to find was what I was buying.I honestly couldn't thank her enough because she not only got me exactly what I needed, she redeemed the business in my eyes. A week later, it's safe to say I'm back to all the benefits and none of the side effects.

Drove a good 45 mins to come to this dispo! Definitely worth it, the prices are unmatched!

Excellent prices, great friendly atmosphere!!!

The staff and management team are the best! Very knowledgeable and professional with all questions! And if they mess up forgot a special or something all you have to do is remind them and they will fix immediately! Great specials weekly!


Worth the stop!! Awesome place and good vibes! Great deals also!!

Come here everytime we can great staff and prices


Very friendly staff very helpful.

Braden was so kind and helpful! They really made me feel welcome and had excellent customer service skills. Will definitely be back soon! ☺️

Braden was so kind and helpful! They really made me feel welcome and had excellent customer service skills. Will absolutely be back soon ☺️

The service was EXCELLENT but the selection of flower was limited. There was one budtender and plenty of people waiting in the lobby around 6pm.

Love this place! It's always my 1st stop when I visit CO. Great flower and employee's that are very helpful! Also have awesome specials and reward points system. 100% recommend checking them out!

This place is worth the drive to get recreational outside of medical only areas, you also avoid tourist traps and their overpriced, dry stock... rhymes with baggies (cough, cough).Be sure to see Dan! He looks like the lead singer of Disturbed, David Draiman. He will make you feel like it is "always a great day when you are at Strawberry Fields!"I love their security measures, their product is ALWAYS changing and evolving. I love going in just to see what new things they have be it flower, accessories, or entering their monthly drawing! PRICING IS IN EVERYONE'S BUDGET AND TASTES.Like I said, definitely worth the drive. 👍🤌

Went in to this location and picked up two eighths on special got home and one of them was a lil short called the Manger and he told me to come in and he would make up for it . Jacob more then made up for it with no hassle involved been coming here for years and love the place!! Ty Jacob and strawberry fields

Very educated and friendly staff. First visit to an established dispensary. The woman that I spoke to was very educated on the medical side of cannabis and cbd. Learned alot!!!

This was a great experience! Kody was amazing budtender!

Kody was an amazing budtender!

Super friendly atmosphere and very knowledgable about their plants.

Always a super GroOvy experience!

Great spot even better service!

Lucas was amazing!!! Thank you for such a wonderful experience ❤️❤️

Best dispo in Colorado hands down!! Branden is the best!!! Super knowledgeable and friendly!!

Walking into Strawberry Fields is like walking into a Monet painting. Let me say Brandon did a fine job informing me of the wares they offered. When questioned, Brandon displayed vast knowledge regarding the product. I'd like to hope to one day bring my grandchildren here. When they are 21 of course. Thanks Brandon, great job, keep up the good work.

Get service by Cody! Love the atmosphere.Satisfying quality of flower to choose from and dab 🙂

Great flower! Super friendly people. Awesome price point. Will definitely be back.

Last week I had an amazing experience at Strawberry Fields. Harmony was nice efficient and just very comfortable to talk to left a smile on my face.

Good quality, good prices, good deals

Edit: I go here. There are many, many options for a dispenser. But I will always, always go here! From the friendly and helpful staff, to the deals & points, this is the best in town. Quite possibly the best in the USA! Also very cheap when on a budget, they can get your day right no matter what life has to offer.

Friendly staff, great selection and clean store, I love coming in they are always so helpful and they have great deals!

Strawberry fields forever. Love the customer service and the customer point system. Budtenders are good there are a couple exceptional ones....shout out to Harmony!!!

Absolutely love this place and the staff !!! They have great products and deals, just wish you could use your hard earned points for the stuff on sale !!! Saved my points over several weeks to be able to save more money and was told I couldn't double stack a deal. But in all this place is amazing we love the flower and the knowledgeable staff they always lead you in the right direction even if you are on a budget. So I HIGHLY recommend this place !!!

Save Big by Signing Up!
Looking for ways to save at Strawberry Fields on cannabis in Colorado? Sign up for our newsletter and text program to receive weekly discounts, updates about new products and brands, as well as what's new with Strawberry Fields. Coupons valid at all of our Colorado stores.
Strawberry Fields Shirts, Sweaters, Hats, Beanies, and Accesories
Check out custom shirt, hoodies, hat, and other gear from the best cannabis dispensary in Colorado – Strawberry Fields
Our awards speak for themselves.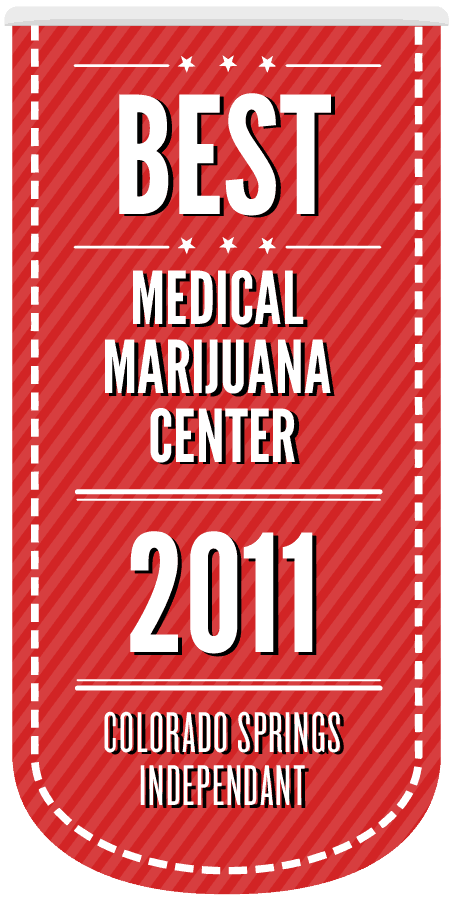 Best Dispensary Serving Downieville, CO, Trinidad, CO, Pueblo, CO, and Denver CO
As a cannabis user for recreational or medical purposes, finding the right product to cater to your lifestyle can be challenging. If you are looking for a convenient pot shop offering a wider range of products, you can turn to Strawberry Fields Cannabis. As your trusted provider of recreational cannabis serving Trinidad, Pueblo, Denver, and Downieville, CO, we offer great deals on all of your favorite products. Find marijuana medicine that boasts powerful results and experience a new era in cannabis at your fingertips.
What You Can Find at Your Recreational Marijuana Dispensary
Since 2009, the team at Strawberry Fields Cannabis has been providing customers with an outstanding selection of products at our pot shop. We are located in Pueblo, Trinidad, Denver, and Downieville, and each location provides an outstanding array of flower, topicals, edibles, tinctures, oils, and more designed to enhance your experience. As your trusted marijuana dispensary, we offer boutique products and provide exceptional customer service from start to finish. Unsure what product would cater to your needs? Our experienced team can help.
Find Out More from Your Pot Shop Serving Denver, CO Today
If you are looking for cannabis dispensaries serving Downieville, Trinidad, Denver, and Pueblo, CO, look no further than the team at Strawberry Fields Cannabis. Let us help you find the perfect product that suits your needs. For more information on our range reach out to our team today by calling us at (303) 751-7888.